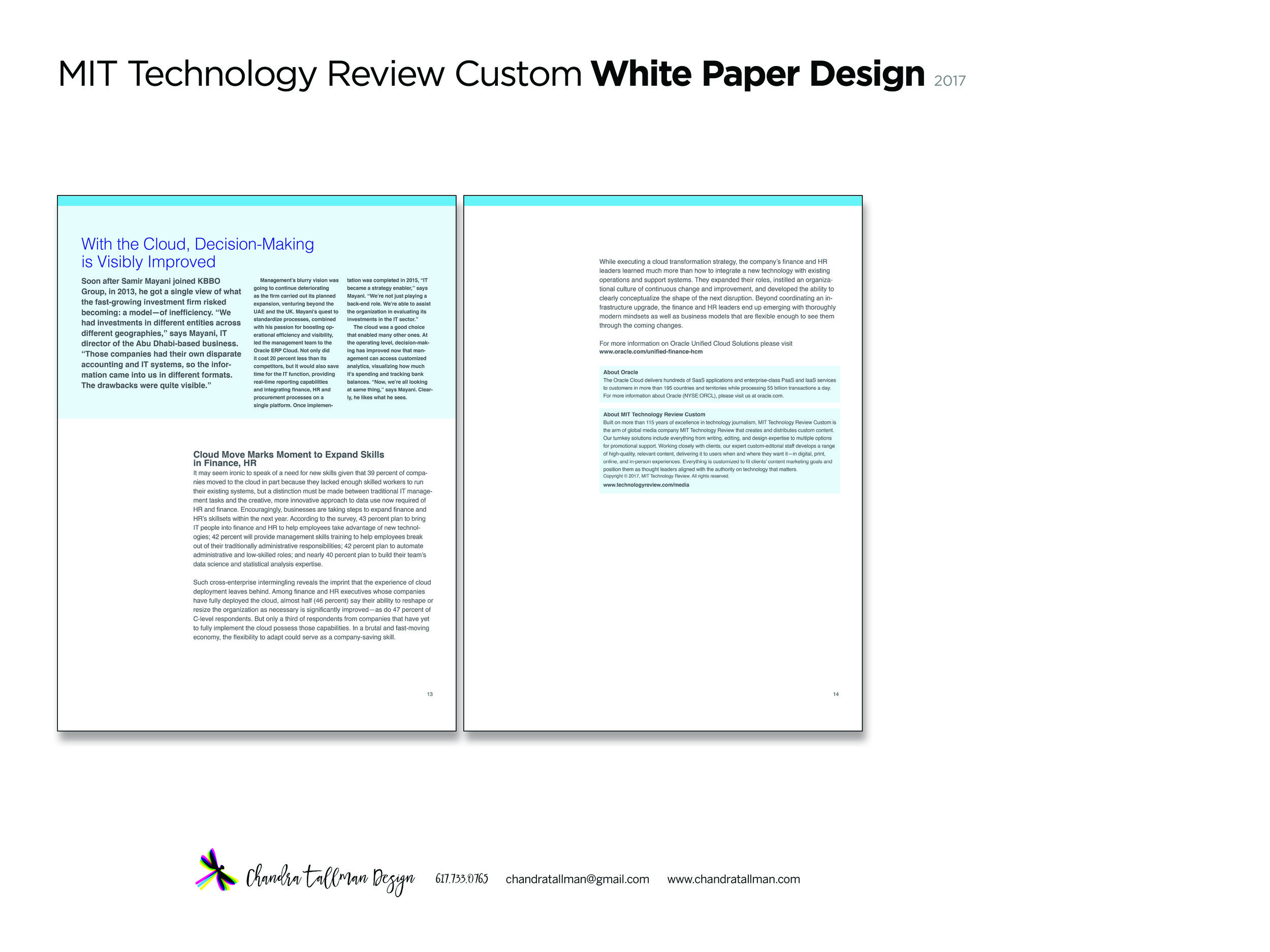 A great tool to present your companies message is through white paper features. Some clients print or keep these as digital files to send out to their audience. I create these for MIT Technology Review Custom. This particular white paper was very successful with the message: Finance and HR: The Cloud's New Power Partnership.
Beginning Stages. To kick off the design process, I am handed an edited copy of the text, charts & callouts to assemble a layout. I researched images for the opener and interior of this piece and provide several choices for the client. The white paper is similar to a magazine feature, it contains.
Infographics. I am provided PowerPoint slides of the charts to recreate infographics. I create my infographics in Adobe Illustrator and InDesign. I usually end up having the whole infographic in InDesign, so that I'm not hopping back and forth between programs. Sometimes I do the initial drawing in Illustrator then bring in the details in InDesign. If you there is a lot of typography in your charts, etc, it is always easier to have it in InDesign. For consistency, I create styles they all work as a package with a color palette, bar size, line size, and typography. There can be a lot of back and forth with changes, especially in a piece like this, if information needs to added or deleted, charts need to be moved around for better positioning.
If you have any questions about the design or are interested in having white papers designed for your company, please contact me!
Photos by © tai111 – stock.adobe.com